Overview of Company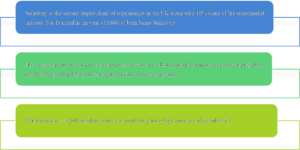 Sainsbury is the second largest chain of supermarket in the UK along with 16% share of the supermarket industry. It is founded in the year of 1869 by John James Sainsbury
The company offers variety of products and services to their potential customers and satisfying their needs and wants by deliver them required services in proper manner.
Sainsbury have 116,400 employees who are work for gaining high success and growth level.
Organisation strategy
*Sainsbury strategy is to reach with wide range of customers and satisfying their needs and wants.
*It helps in increasing goodwill and reputation of the company in the large market place.
*Organisation strategy assist in providing accurate direction which can lead towards higher success.
SWOT Analysis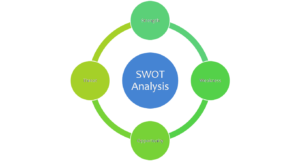 PESTLE Analysis
PESTLE Analysis:
Political – This factors affects the business operations and its functions of an organisation.
Economic – The country's economic situation and condition affects the Sainsbury performance level.
Social – The company need to analyse customers needs and requirements.
Technological – An organisation requires to adopt latest technology which increasing their profitability.
Legal – Some policies and laws affects the business external and internal environment.
Environmental – Sainsbury needs to use only environmental friendly products and services to manufacture.
Porters Five Force Model
Sainsbury develop its strategy to increase the capacity of company by building the coordination and trust among staff members.
This is form the strategy to capture whole market place. The main aim of the company is to satisfy customers needs at affordable rate.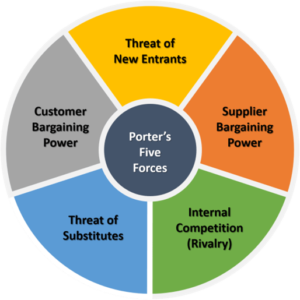 MC Kinsey 7S
Strategic model requires to follows an organisation to remain competitive in whole market place.
MC Kinsey 7S model has seven elements that help a company to achieving potential goals.
There are seven components that are divided into soft and hard elements:
| | |
| --- | --- |
| Hard Elements | Soft Elements |
| Strategy | Shared value |
| Structure | Skills |
| System | Style |
| | Staff |
VMOST
Vision: Great quality of products at reasonable rate.
Mission: Sainsbury delivering quality and standard based goods and services to customers.
Objectives: Offers quality products at affordable price.
Strategy: Adopt competitive pricing strategy.
Tactics: Limited range with price change policy and provide branded products.
Value Chain
Manufacturers
Distribution
Store Sales
Marketing
•Local suppliers

•International suppliers

•National suppliers

•99% of products are labeled with Sainsbury

•Distribution channels

•Paid sales associates

•Sainsbury stores are established in all over the world

•Social media

•Websites

•Supplier relationship

•Discounts and local coupons
SFA Analysis
Sustainability, feasibility and acceptability of Sainsbury is described as under:
Option 1:

Market development (Asian)

Option 2:

New range of product

Option 3:

New area for expansion

Suitability
8
8
5
Feasibility
6
7
5
Acceptability
6
6
5
Total
20
21
15
FIMO Analysis
ALDI
ASDA
TESCO
2019
2018
2017
2019
2018
2017
2019
2018
2017
Total Revenue
4000
4055
3300
7000
4000
3340
25454
23434
234
Cost of sales
1343
1565
1654
6000
3450
2900
15656
16767
14545
Gross Profit
2657
2401
1646
1000
550
440
9798
6667
14311
Net Income
450
480
1123
1345
765
3342
2434
1565
1232
Risk Assessment
The risk assessment of Sainsbury propose as follow:
| | | | | |
| --- | --- | --- | --- | --- |
| Recommendation | Risk level | Likelihood | Rating | Project Impact |
| Enter in the new Asian market such as India | 3: Moderate risk level | Less likely as retail market growth can be enhance. | 5: Need high cost and financial stability | 4: Less influence due to low cost |
| Provide new range of products | 4: High risk | Likely due to innovative capability | 6: Need huge investment on R&D | 4: Less impact |
Recommend strategic options for the organisation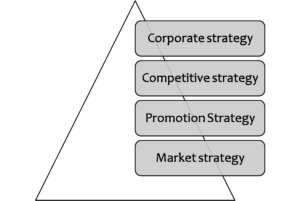 Reflecting on what have you learned on the module
Sainsbury is trying to make it's supply chain effective  because it has started to open the stores in the remote areas.
If the Sainsbury wants to consolidate it's position in the markets than it needs to make the supply chain more effective.
Sainsbury should make the business more sustainable by adopting the new technology because consumers are mostly young ones so they value social and environmental norms.
Young ones look to buy the products from the companies which mainly focus on the sustainability.
Explain what would you advise the company to do and why
Change in the technology
Product Expansion
Fair prices
Online business
Conclusion
By doing SWOT analysis it can be concluded that Sainsbury is a well reputed food brand of Britain.
It has a great good will among the customers and it is recognized by the customers.
Initially it was suffering and fighting to consolidate it's position in the market but after 2004 it has improved it's position and has shown the good growth in terms of earning the profit and grab the market.
References
Oyewobi, L.O., Windapo, A.O., Rotimi, J.O.B. and Jimoh, R.A., 2016. Relationship between competitive strategy and construction organisation performance. Management Decision.
Rozentsvet, O., Nesterov, V., Bogdanova, E., Kosobryukhov, А., Subova, S. and Semenova, G., 2018. Structural and molecular strategy of photosynthetic apparatus organisation of wild flora halophytes. Plant Physiology and Biochemistry, 129, pp.213-220.
Nienaber, H., 2019. Employee engagement: Driving strategy implementation through dimensions of organisation. Journal of Management & Organization, pp.1-21.
Mathore, J., 2016. Effect of Strategy Implementation on Organisation Performance: a Case Study of Diamond Trust Bank (Doctoral dissertation, University of Nairobi).
Tomany, A., 2016. Identification of the conditions required within an organisation for a talent management strategy to successfully be put in place.
Cornelius du Preez, H. and Folinas, D., 2019, July. Procurement's contribution to the strategic alignment of an organisation: findings from an empirical research study. In Supply Chain Forum: An International Journal (Vol. 20, No. 3, pp. 159-168). Taylor & Francis.